Spin-chuck (Wet Clean)
We have developed and produced Spin Chuck for wafer fixation of Wet Clean equipment for the purpose of wafer etching, cleaning, rinse, and drying. It is utilized for surface and back processing as well as diverse processing of 300mm and 200mm. Depending upon clients' main liquid chemical and equipment of use, we can develop customized material and new chuck using various materials.
Contact us
Production upon customer demand
HS R&D Center
know-how on semiconductor cleaning equipment
accumulated for over 10 years
In-house processing from designing, test, processing,
assembly, to quality control and delivery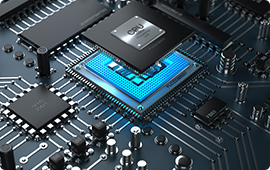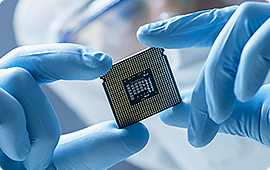 OEM

The Company engages in OEM production of key cleaning equipment parts from top global semiconductor equipment firm.

ODM

Based on its OEM production know-how and technological power gained in the semiconductor cleaning equipment sector, the Company performs ODM production and delivers.

Reverse Engineering

Based on our own component analysis and reverse engineering capacity, we can repair and maintain spin chuck.
Production Reference
Operational Method

Gear-Ball Screw Deriving

Service Temp

45℃ ~ 220℃

Base Material

Engineering Plastic (PEEK, PVC, etc.)
Nonferrous articles (AL, SUS, etc.)

Chemical

HF, SC1, SPM, LPSPM, DSP, DHF, LAL, POLY, T-dryer, ESC(organic chemistry), O3HF, O3DIW