HS HI-TECH

HS HI-TECH processes precision parts of semiconductor equipment in accordance with customer needs.
The Company is a top-notch partner in the field with its technologies and equipment supporting OEM, ODM and Reverse Engineering.
SEMICONDUCTOR

NOZZLE

BIO/OPTICAL
COMPONENTS

3D PRINTING
TECHNOLOGY
Production upon customer demand
HS R&D Center
know-how on semiconductor cleaning equipment
accumulated for over 10 years
In-house processing from designing, test, processing,
assembly, to quality control and delivery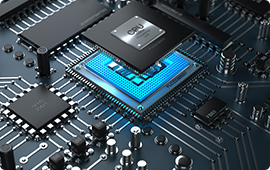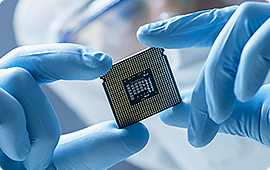 OEM

The Company engages in OEM production of key cleaning equipment parts from top global semiconductor equipment firm.

ODM

Based on its OEM production know-how and technological power gained in the semiconductor cleaning equipment sector, the Company performs ODM production and delivers.

Reverse Engineering

We can conduct reverse engineering and maintenance thanks to our independent component analysis and reverse engineering capacity.
IN-HOUSE
Process

From development, designing, processing, assembly, to quality control and delivery, all of HS HI-TECH's procedures are handled inside the company.
With its procedural reliability, the Company continues its hard work to ensure best quality and shortest delivery to provide top-class products in reflection of client value.
Development

Process

Manufacturing

Assembly

Quality

Delivery
REVERSE
ENGINEERING
Process

Based on its 10-year know-how, the Company is able to analyze materials on its own and perform reverse engineering. WE can do reverse engineering even only with samples. This process, just as other procedures, is also conducted in-house. We guarantee the best quality and reliable delivery.
Receipt of customer contact

[Sales]

Design the optimal process and set up quality standard

[Production/Manufacturing technology]

Assembly/Production

[Production]

Test/Issue test report

[Quality]